The Rushmoor Development Partnership (RDP) brings together Rushmoor Borough Council and development partner, Hill Investment Partnership Ltd, to deliver major regeneration schemes across the borough.
Created in November 2018, the RDP's aim is to create distinctive, mixed-use town centres that offer high-quality retail, entertainment and cultural enrichment, alongside exciting employment opportunities and the delivery of much-needed new homes.
The RDP offers a comprehensive and co-ordinated approach to addressing the regeneration and placemaking challenges facing the borough's key towns of Aldershot and Farnborough; while also seeking to achieve borough-wide economic growth. It directly addresses the priorities in the Council plan of 'Sustaining a thriving economy and boosting business' and 'Supporting and empowering our communities and meeting local needs'.
The partnership has allowed the Council to bring in substantial private-sector experience to help drive forward regeneration, which is particularly important for the more complex town centre sites.
The RDP will work closely with residents and a broad range of partners to ensure that the towns become unique places, which contribute positively to economic growth and encourage continued investment.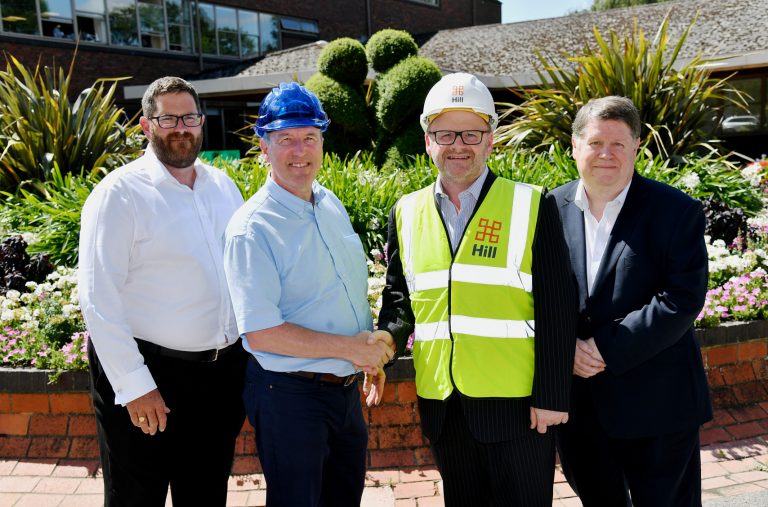 Rushmoor Borough Council serves the communities of Aldershot and Farnborough on the Hampshire/Surrey border.
Both towns enjoy a high-profile reputation – Aldershot as the historic home of the British army and Farnborough as the cradle of British aviation and venue for the world-famous Farnborough International Airshow.
The council provides more than 100 core, local services to more than 95,000 residents, including household rubbish and recycling collections; parks, playgrounds, open spaces and leisure facilities; licensing; planning; environmental health services; supporting those in need; and working with communities to help people improve their lives.
It also plays a broader role as a community leader, as reflected in its vision for Aldershot and Farnborough 2030, created following widespread engagement with local people, businesses, community and partner organisations.
This vision sets out six key ambitions, which focus on creating vibrant and distinctive town centres, quality homes, strong communities, healthy and green lifestyles, a strong local economy and opportunities for all.
Hill are an award-winning 5 star housebuilder, creating a range of beautiful and award-winning new homes across London and the South East.
Hill is one of the leading developers in London and the south east of England, delivering distinctive and award winning new homes. We are a 5 star housebuilder, and were named Housebuilder of the Year, medium and large, in 2018.

Across our 20 year history, our family owned and operated company has grown to establish itself as the UK's third largest privately owned housebuilder, with an impressive and diverse portfolio ranging from landmark mixed use regeneration schemes and luxurious inner-city apartments to modern rural developments.

We build around 2,000 homes a year, including more than 1,000 for clients and partners in the affordable housing sector, and have a pipeline of more the 5,000 homes. In addition, around half of our development portfolio is in joint venture, emphasising our commitment to partnerships and longstanding relationships.